You can add your logos or motifs to your card design on the Customize page. From the menu on the left, select "Motif & logo":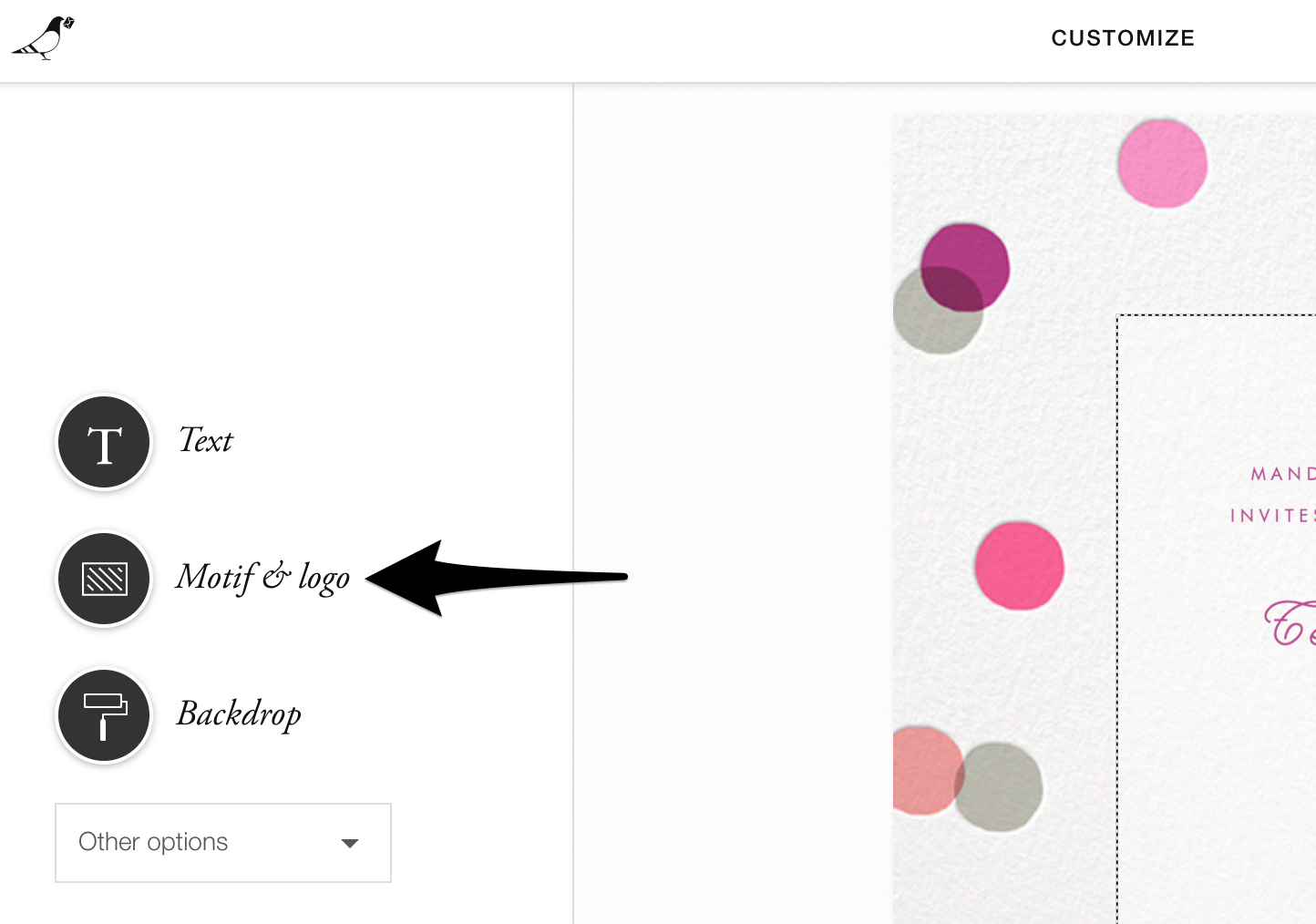 Logos cost an additional 3 coins per recipient. We recommend that you save your logo as a .PNG file with a transparent background for best results. You can add it by clicking on the "+" or "+ Add Logo" button; once uploaded, your available logo(s) will appear at the top of the menu here:
All of our motifs will appear in the menu as well. You can browse our menu or search for a specific motif by category or keyword by using the search bar at the top.
Click the logo or motif you want to add to your card. You'll be able to resize and change your logo/motif color. To remove it, click on the logo/motif and then on the black X that appears.