If you need to change your RSVP, you can do so by viewing your card again. If you have a Paperless Post account, your cards will be in your Post Box in the Received tab, or you can access it again from the email you received from the host. 
Hover over the reply listed below the card image to access the "Edit Response" option.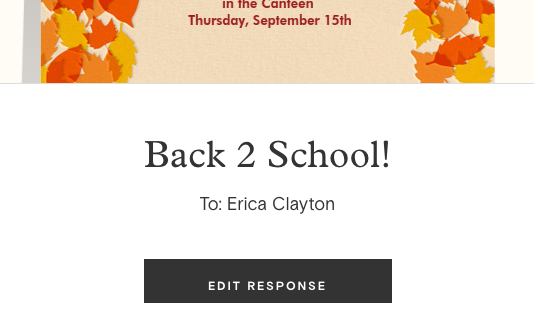 This menu will allow you to change your RSVP, name and email address for the event.  
Please note that you can not edit any private messages at this time.