If you want to send a card online, you can begin browsing cards by hovering over "Online Invitations" or "Online Cards" at the top of the homepage.  Then, you can narrow your search results by choosing a category when the menu appears.  Alternately, if you have something specific in mind, you can use the search bar at the top left corner of the homepage to search for cards with keywords like "dinosaurs" or "cocktail party."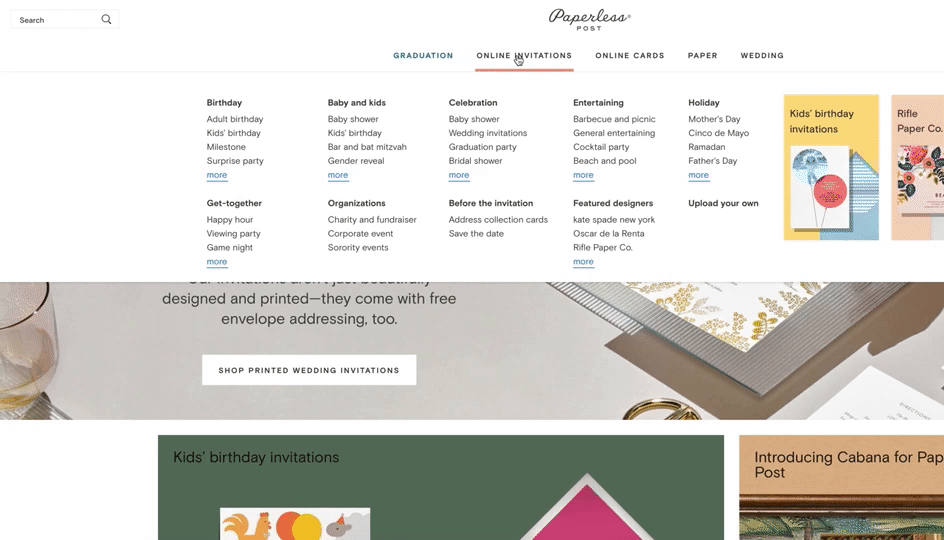 Once you've picked a category, you can find more detailed information by clicking on any card design to get a better look:
In this view, you can do the following:
Click the thumbnail icons on the left to look at each card element
Switch between Online and PAPER (if applicable)
Swap color variations (if applicable)
Add the design to your Favorites
Check out detailed coin and pricing information
When you're ready to start designing your card, click "Customize."