You can resend your card to someone from your Tracking page.
On your Tracking page, click on the recipient to open a guest panel on the right
There are two options:
You can copy the personal link to the card and send it to your recipient
You can click "Send me this card/invitation" to have their personalized card sent to the primary email on your account for you to then forward to them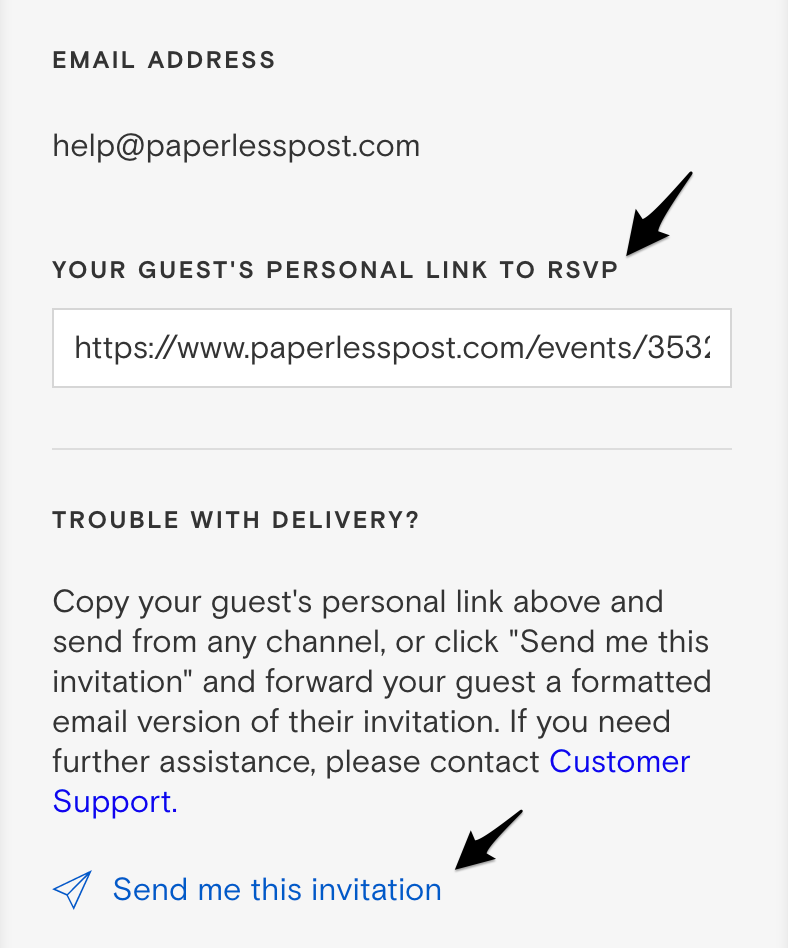 Notice a few changes while managing your event? Read more about our ongoing site changes here.