How to add a registry to a Card
You can add a registry link on the Enter Details page of any Save the Date or RSVP event, when on our Desktop site. Please note that registries can only be viewed on a computer at this time, and are not accessible from the app or mobile web.

To add a registry:
1. Go to your Enter Details page:
2. Scroll down and click the button next to "Add a gift registry":
3. Paste the registry's link into the URL field, give your registry a name, and click Add.
4. Once you click 'Save' at the bottom of your Enter Details page, your registry will be available as a hyperlink for guests to access when they open their card.
How to add a registry to a Flyer
1. From the lower left corner of the Create page, hover over 'Add Blocks' then click 'Registry':
2. From the Add registry box that appears, you can replace the sample registry link and name with your own:
3. Once you save and send your Flyer, your registries will display as clickable Hyperlinks for your guests: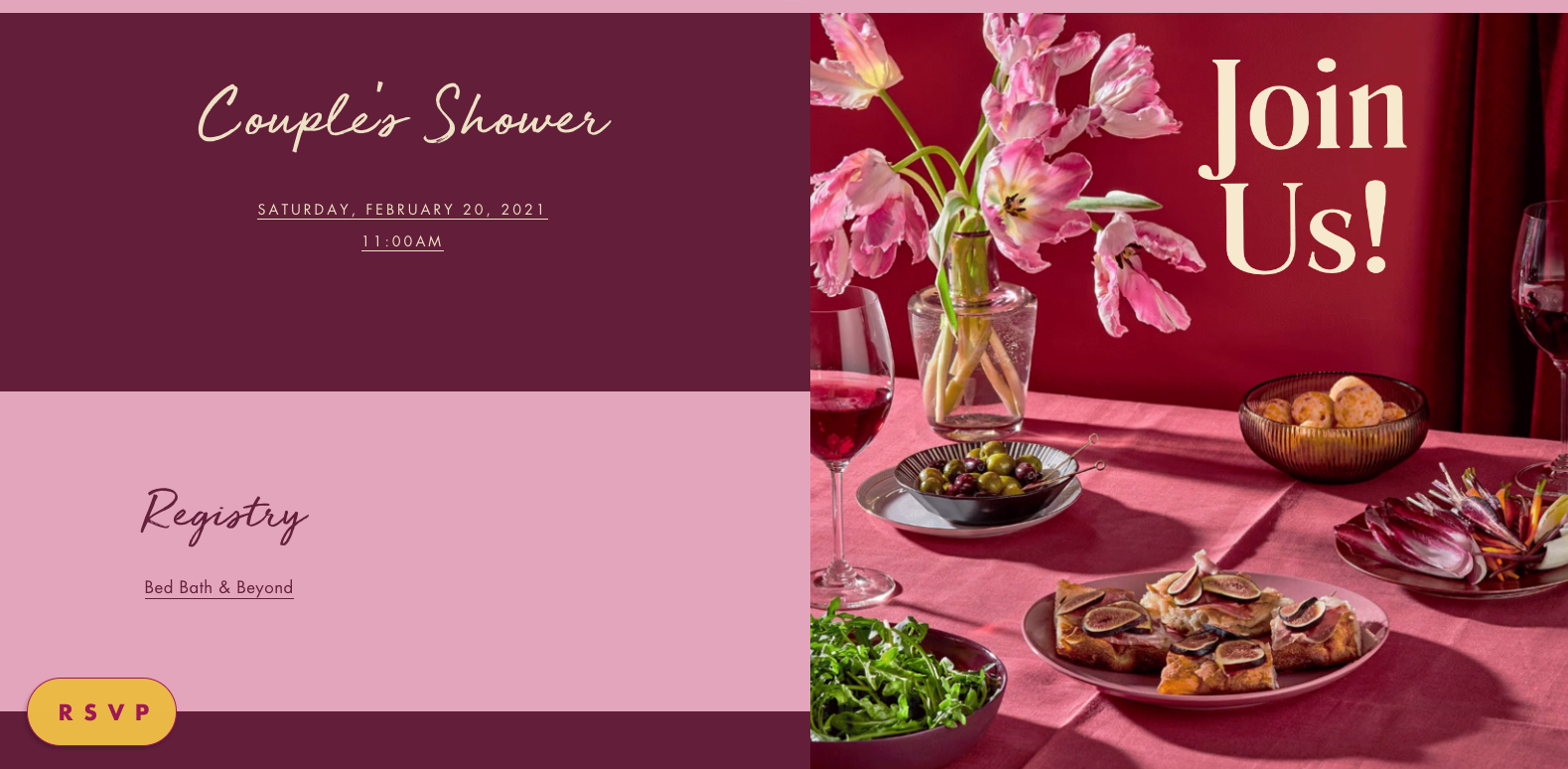 Please feel free to contact us if we can help with the set-up.
Related Articles
I want my registries displayed in order
How do I edit or remove a registry I previously saved?