If you need to provide links to accommodations for out-of-town guests, you can do so on the Enter Details page of any save the date or invitation, using a desktop computer.

Please note that accommodations can only be viewed by guests on a desktop computer or the mobile web at this time, and are not accessible from our app.

To add accommodations:
1. Go to the Enter Details page:
2. Scroll down and click the button next to "Add accommodations":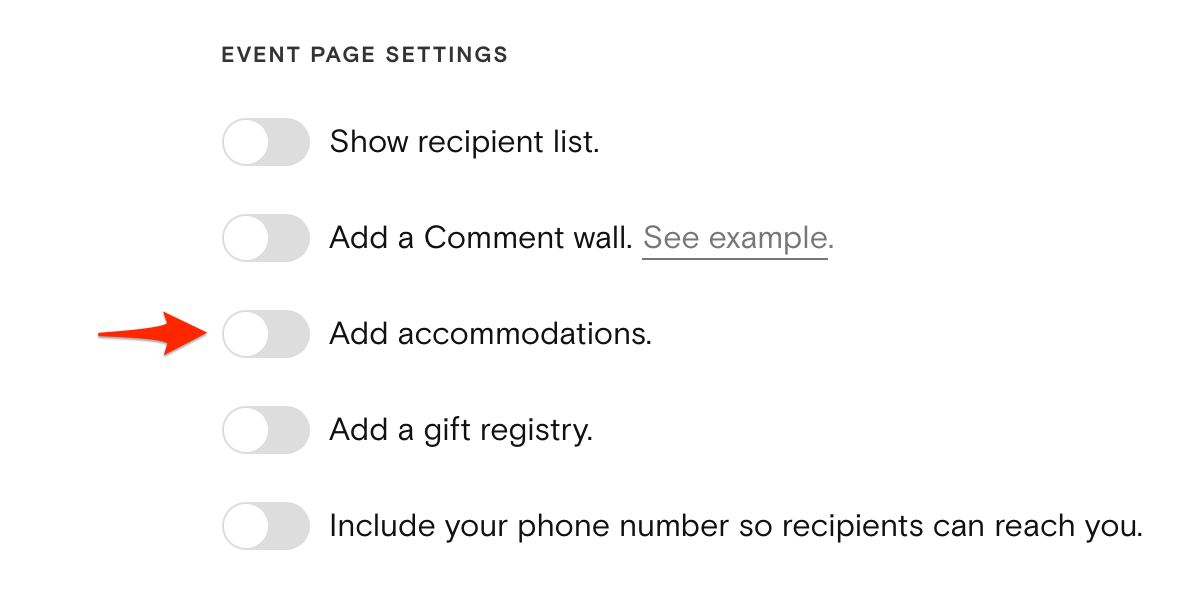 3. Enter the accommodation name, URL, description, and then click 'Add'. You can continue adding additional accommodations, simply click the 'X' in the upper right hand corner of the box once you've finished.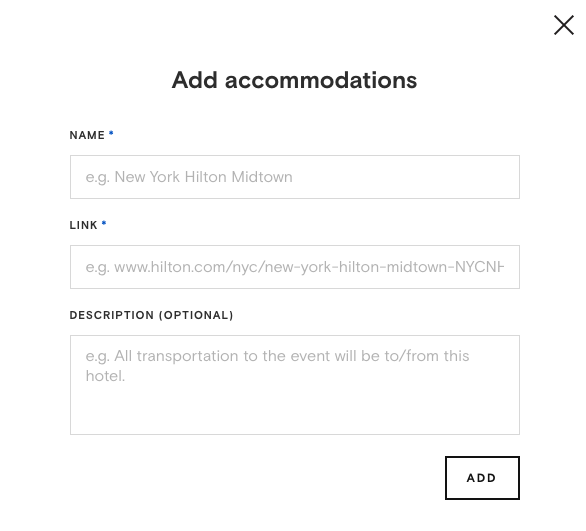 4. Once you click 'Save' at the bottom of the Enter Details page, your accommodations will be displayed as a hyperlink for guests to access when they open their card. They will be listed in the order they were added, so the first one you enter will be last on the list.
If you need any additional help adding accommodations, please feel free to contact us.

Notice a few changes while managing your event? Read more about our ongoing site changes here.