How can I tell if I am creating a card on the new V2 Card platform?
Look for the V2 icon in the lower left corner of your page, as seen here. If you don't see V2, you can refer to our Legacy Card Details section here.
Additional Questions
If you're looking to collect information or answers from guests in addition to their RSVP, you can add additional questions for guests from your RSVP & Guest List options section of the Details menu. After you've edited your card design text, you can click on the Will Attend/Will Not Attend buttons to open your RSVP & Guest List options, or select the Details from the left menu of your Create page.

From bottom of the Details menu, select Additional details, toggle on Add question, then add your question. If you need to add multiple questions, you can select "Add another question". Once you're done adding questions, be sure to click Save and then continue to your Add Guests page.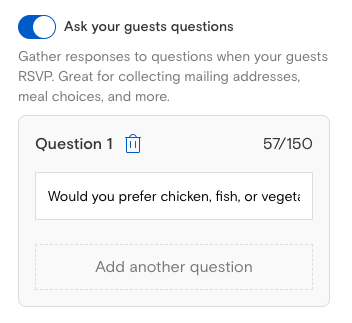 After providing their RSVP, your guests will be prompted to provide their answer to the additional questions in the response fields.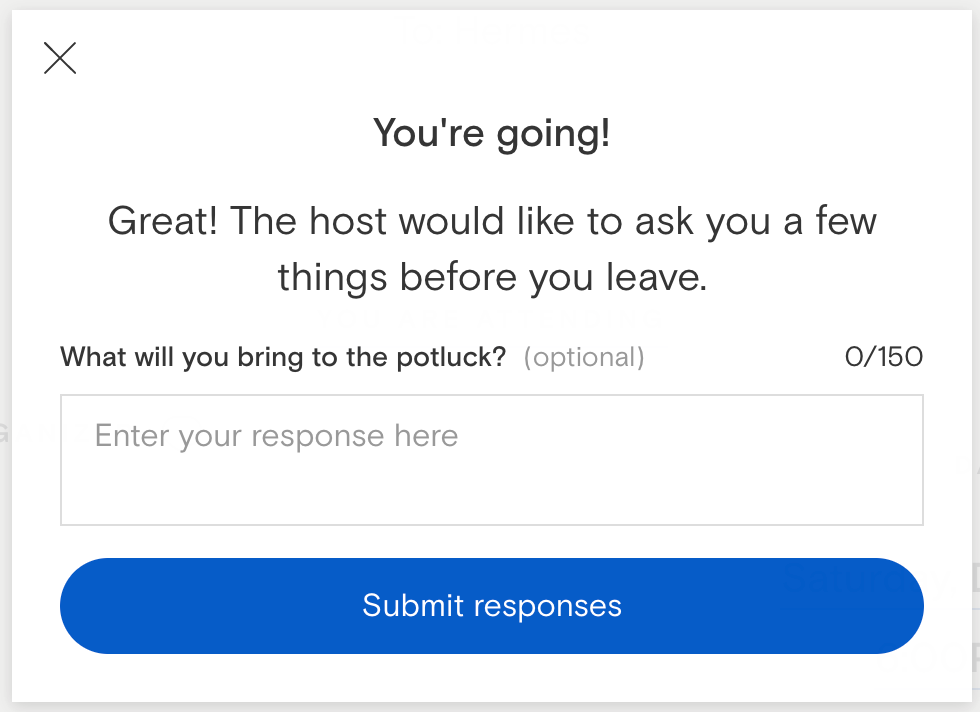 You can view and download guest responses from the Questions page of your invite -- you can navigate here by selecting Questions from the Tracking page.
Please note that questions can only be added to invites that collect RSVPs, and there is a 150 character limit to each additional question. If you add a new question after sending your invites, only guests who are submitting new RSVPs will be prompted to answer the new questions.